Sadé Magazine is an independent quarterly print and digital publication. With inspiring and sophisticated editorial, it's perfect for confident readers who love to take on new challenges. Sadé Magazine is a resource for like-minded readers. Sadé, our Editor-in-Chief, puts together the content, sharing her knowledge and teachings for other young girls to inspire by.  
What is Sadé Magazine?
Each issue features engaging illustrated stories, historical facts, and educational activities that the whole family can enjoy. With over 5 contributions from POC, talented writers, illustrators, artists and parents. 
Find out more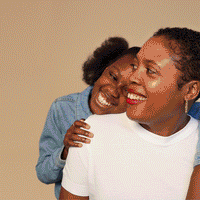 REVIEWS
Exciting Edition
It's a great extra resource for our children to learn & experience Art, and read about the featured Artists.

Charlene , UK
Such a beautiful magazine!
The images are gorgeous, plus it's filled with book reviews, interviews and history. My daughter is thrilled.

Ebony, UK
Amazing magazine
This item was bought as a gift for a family member and they were well recieved. I will definitely be ordering again.

Renee, UK
Thank you!
Such a cool magazine with really quality print and colours. Tonnes of content for enjoyment and education.

Samantha, UK